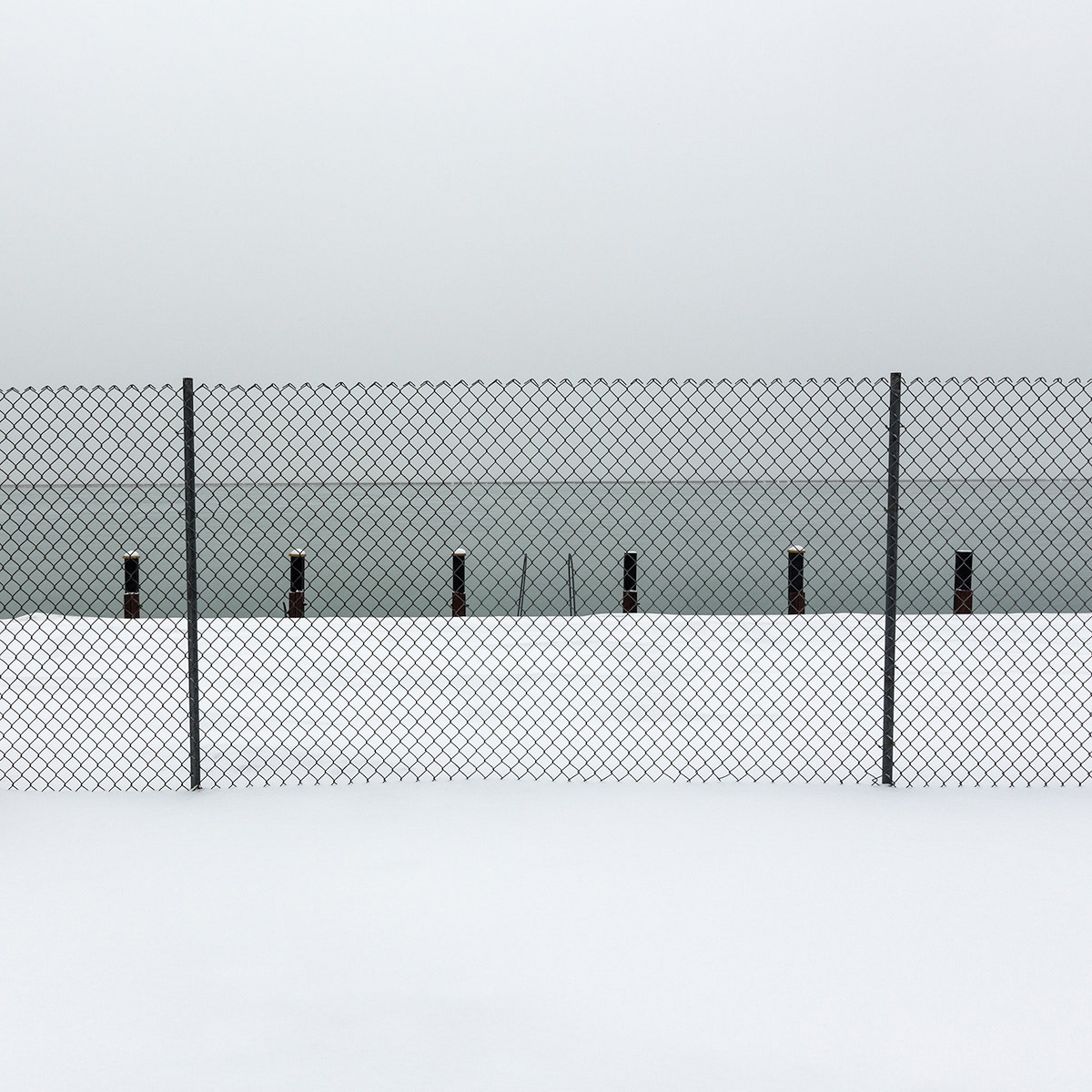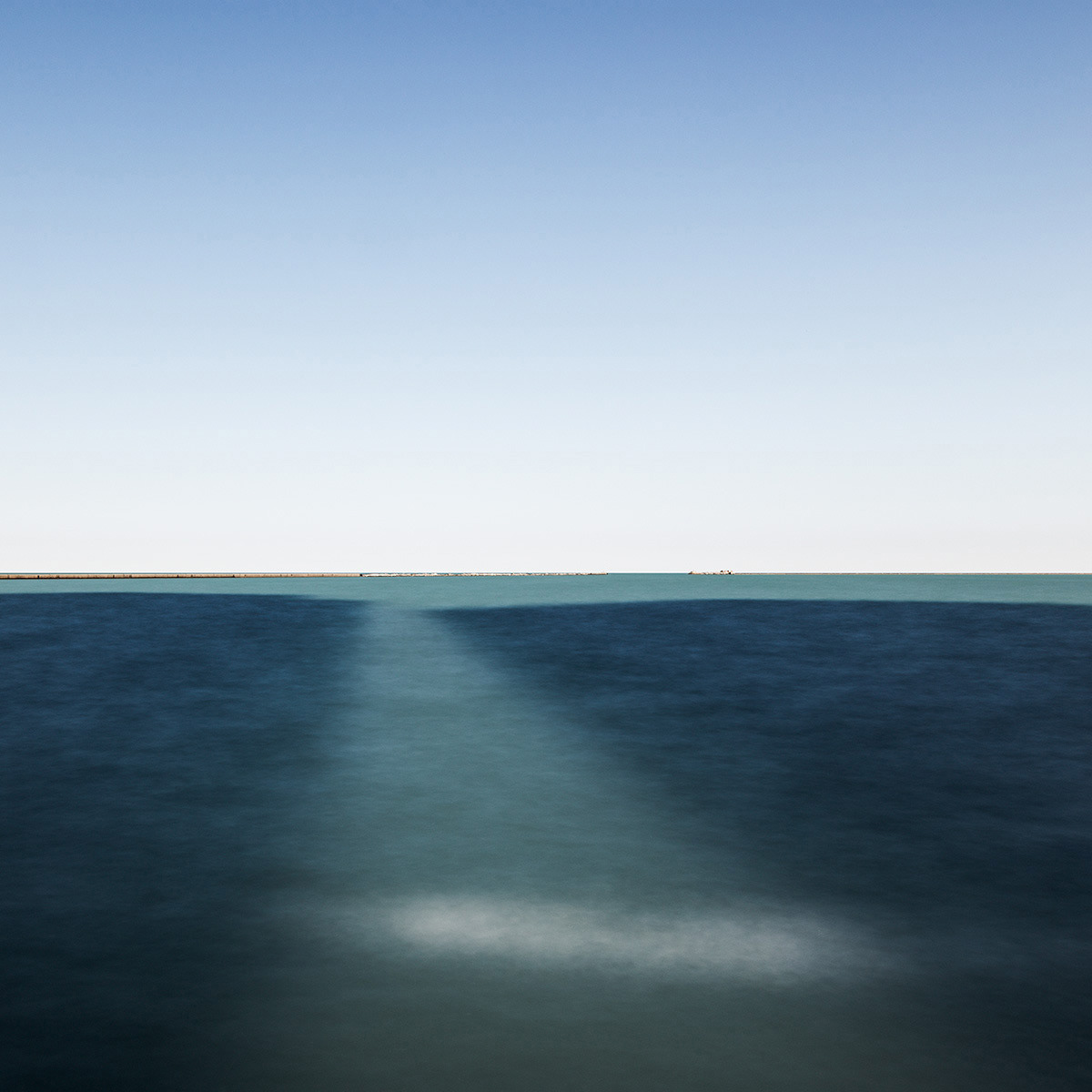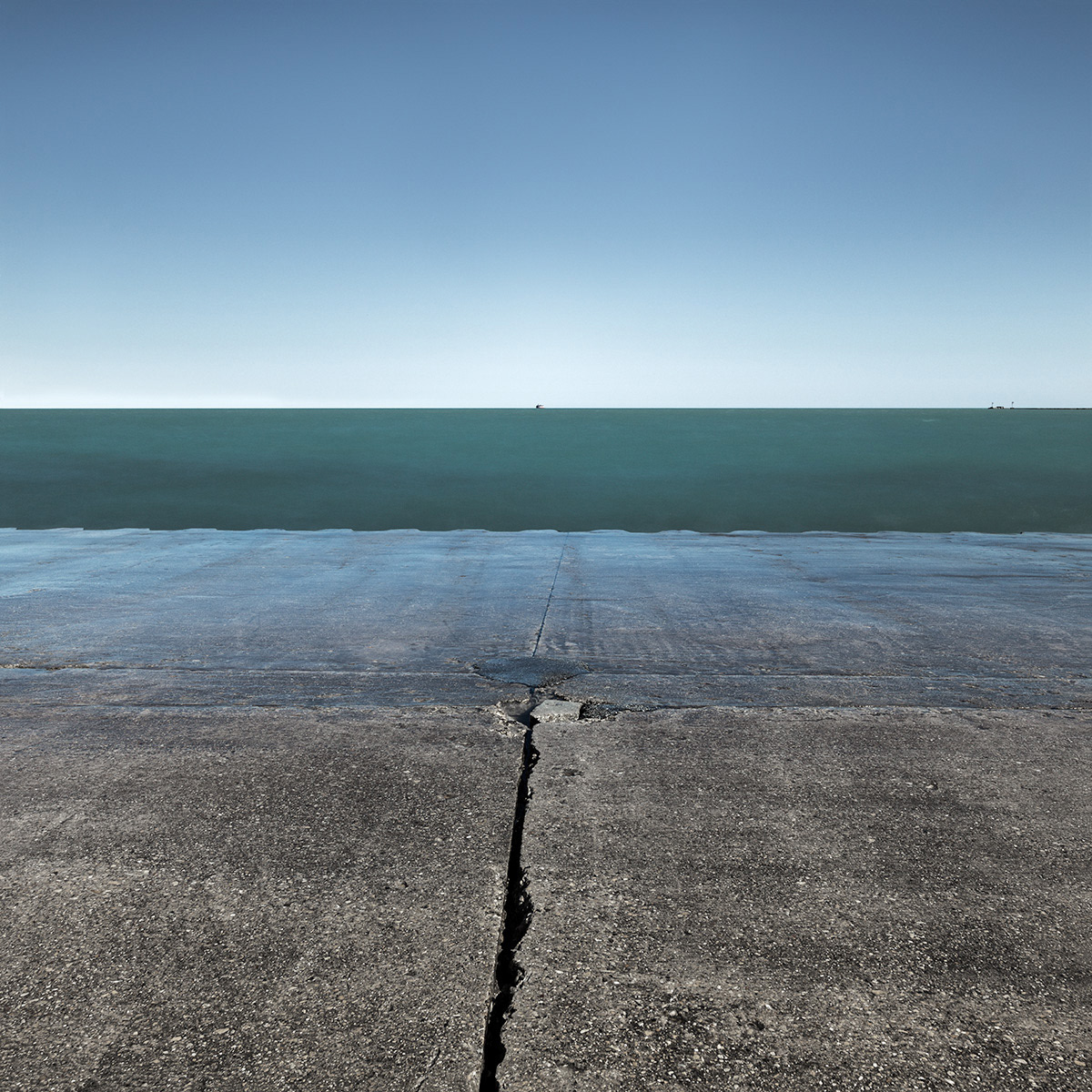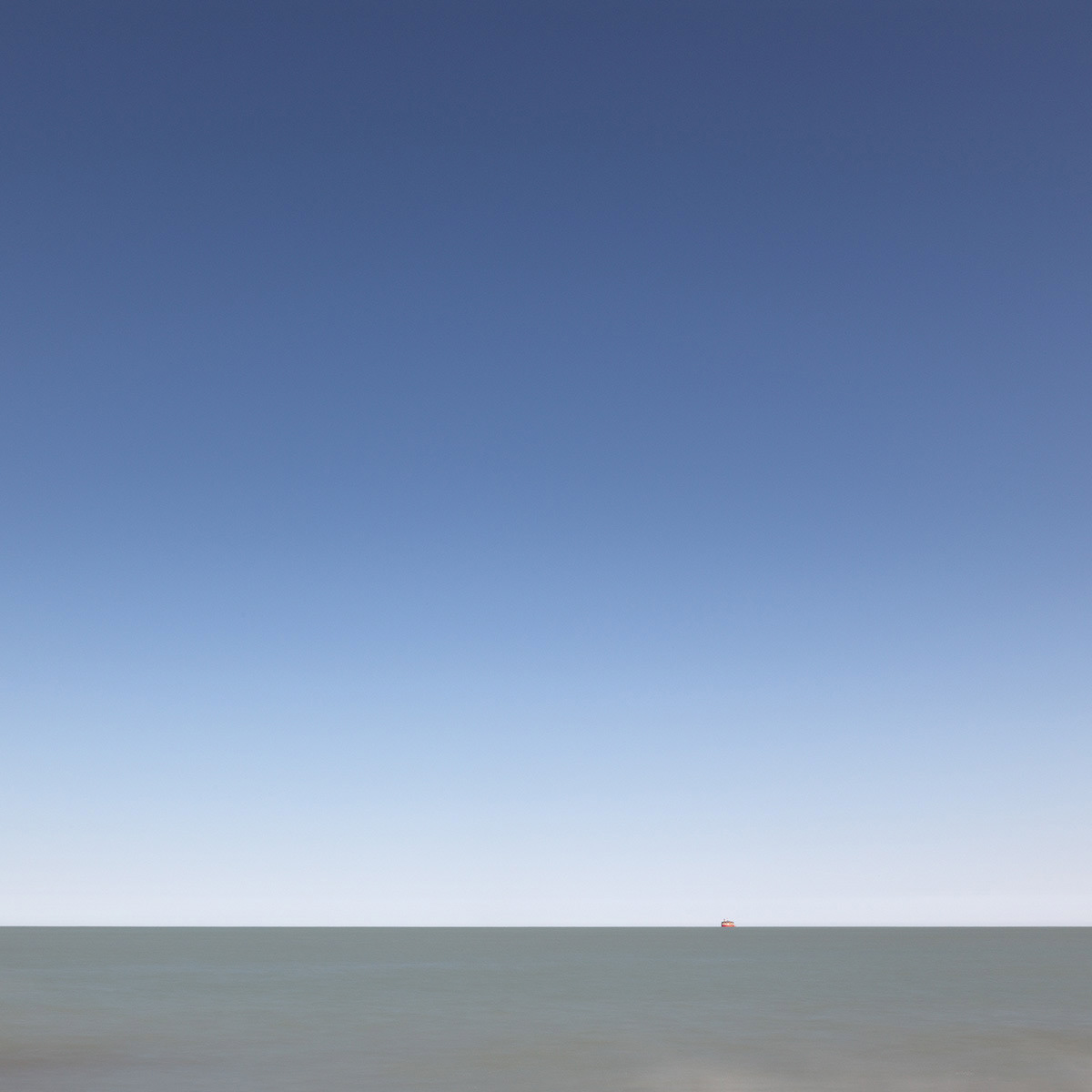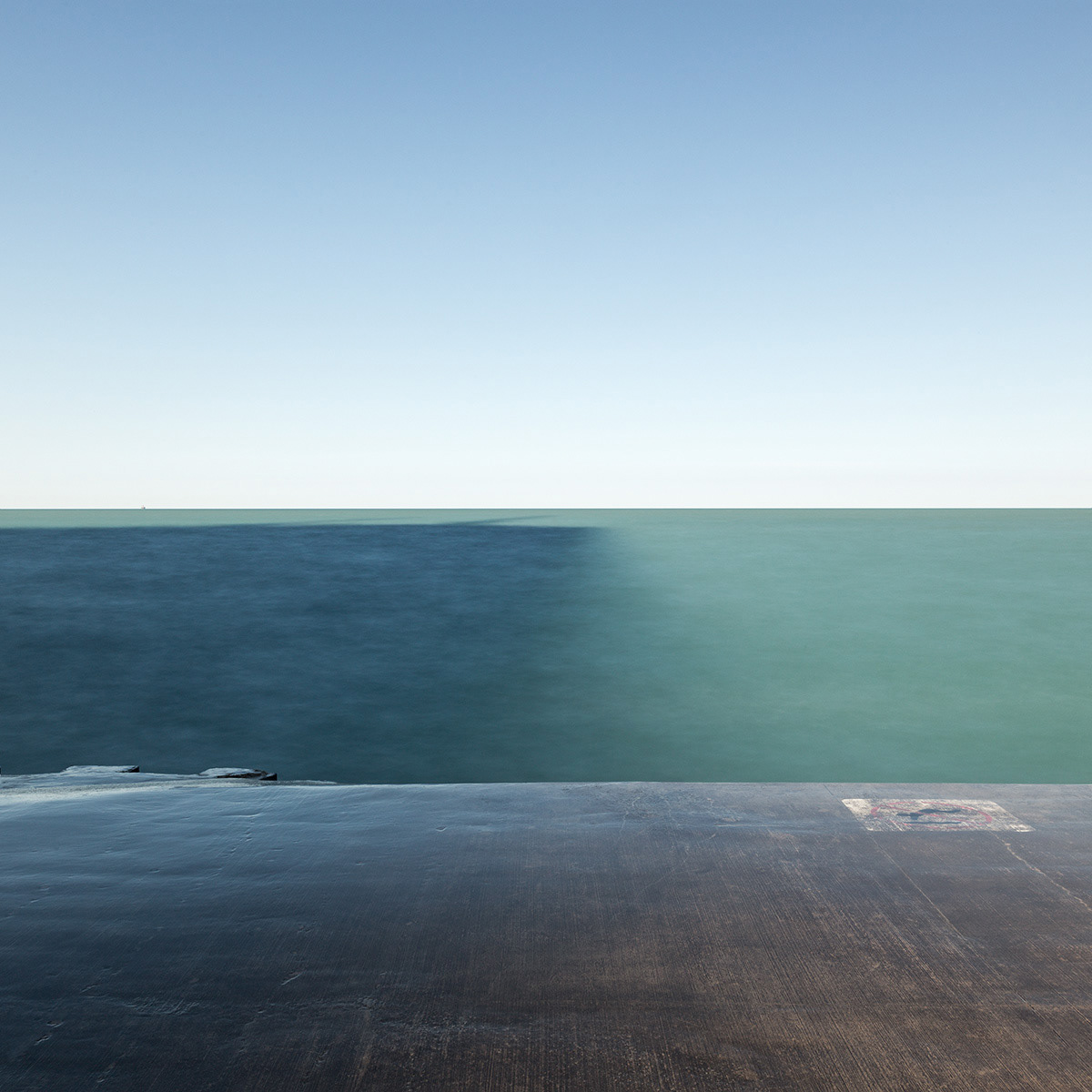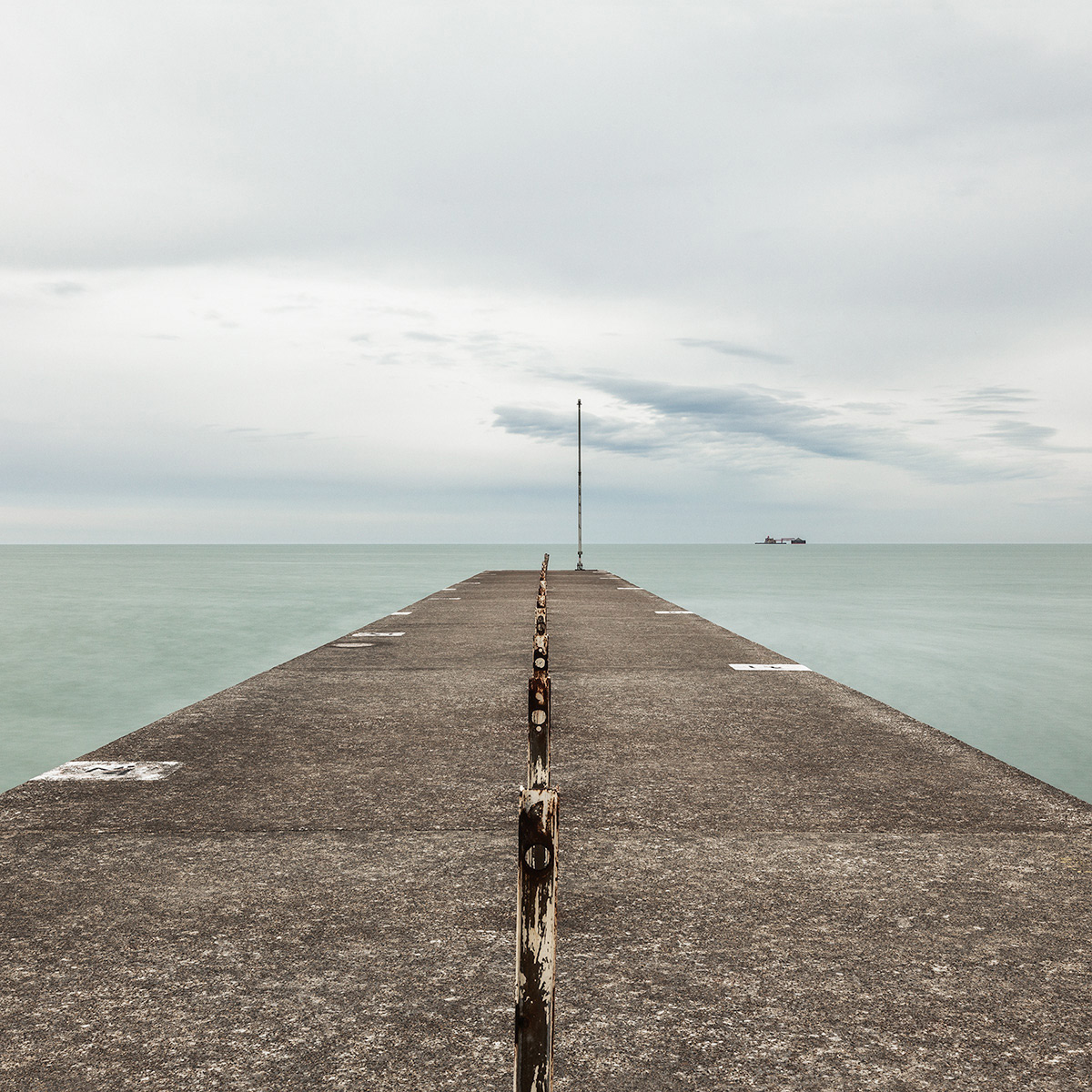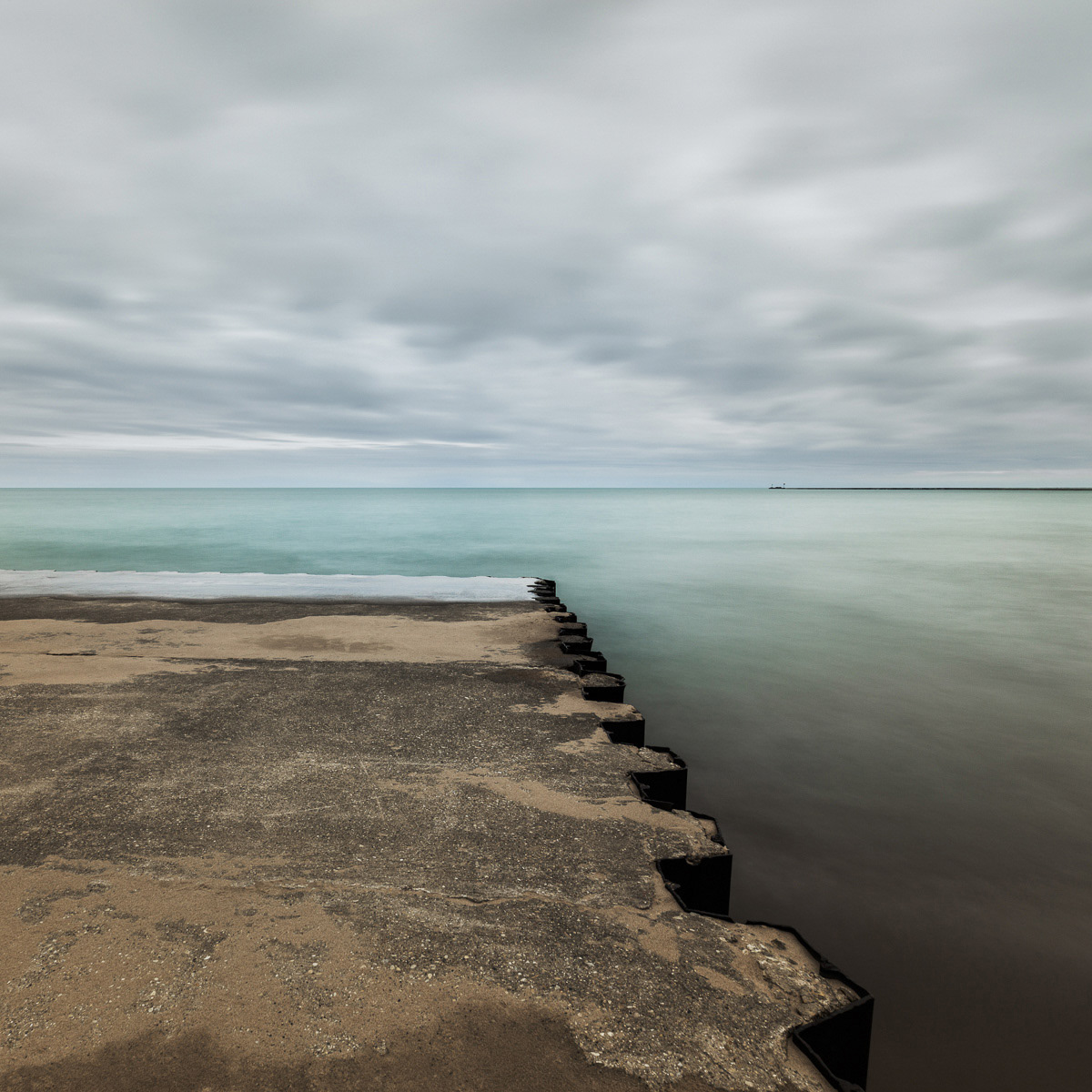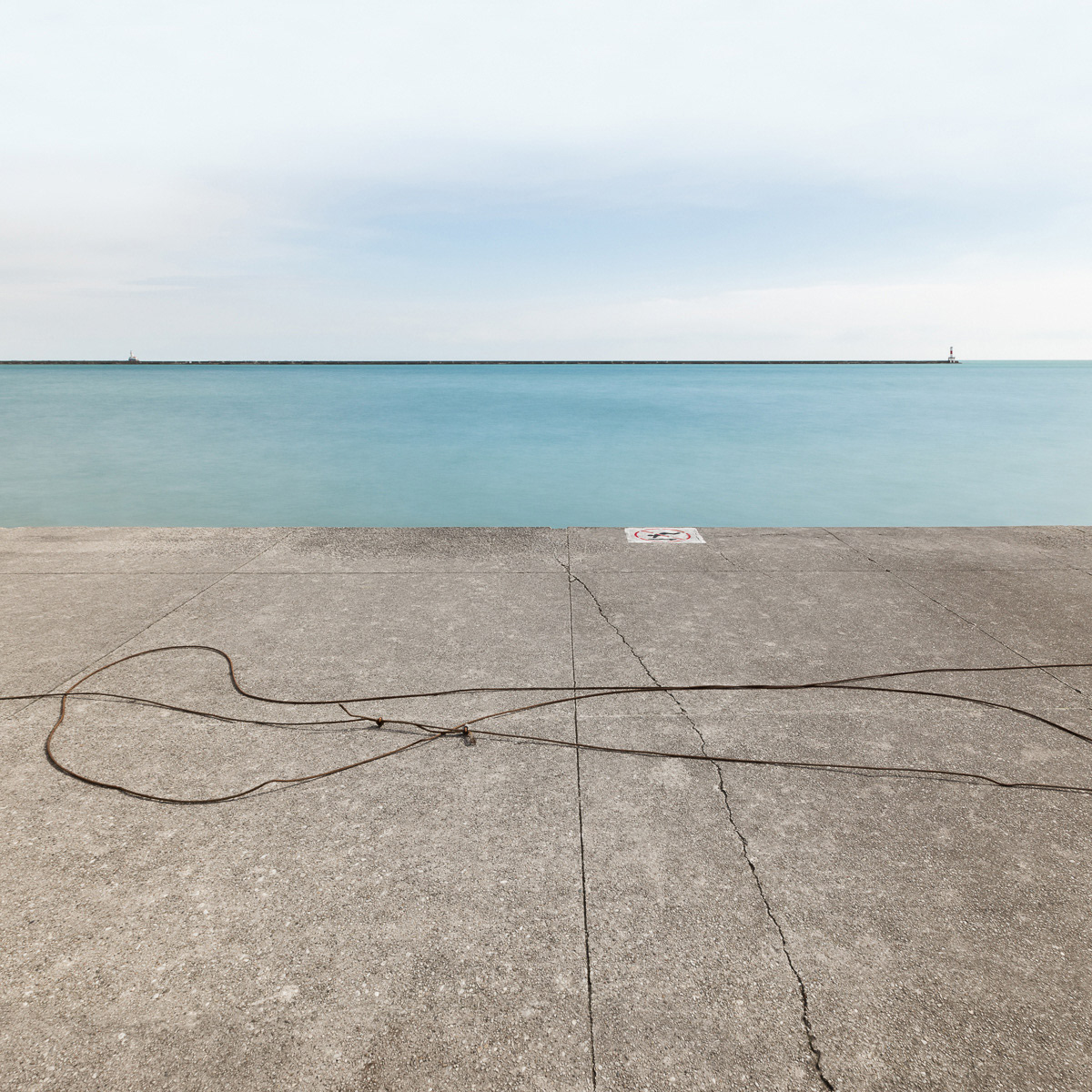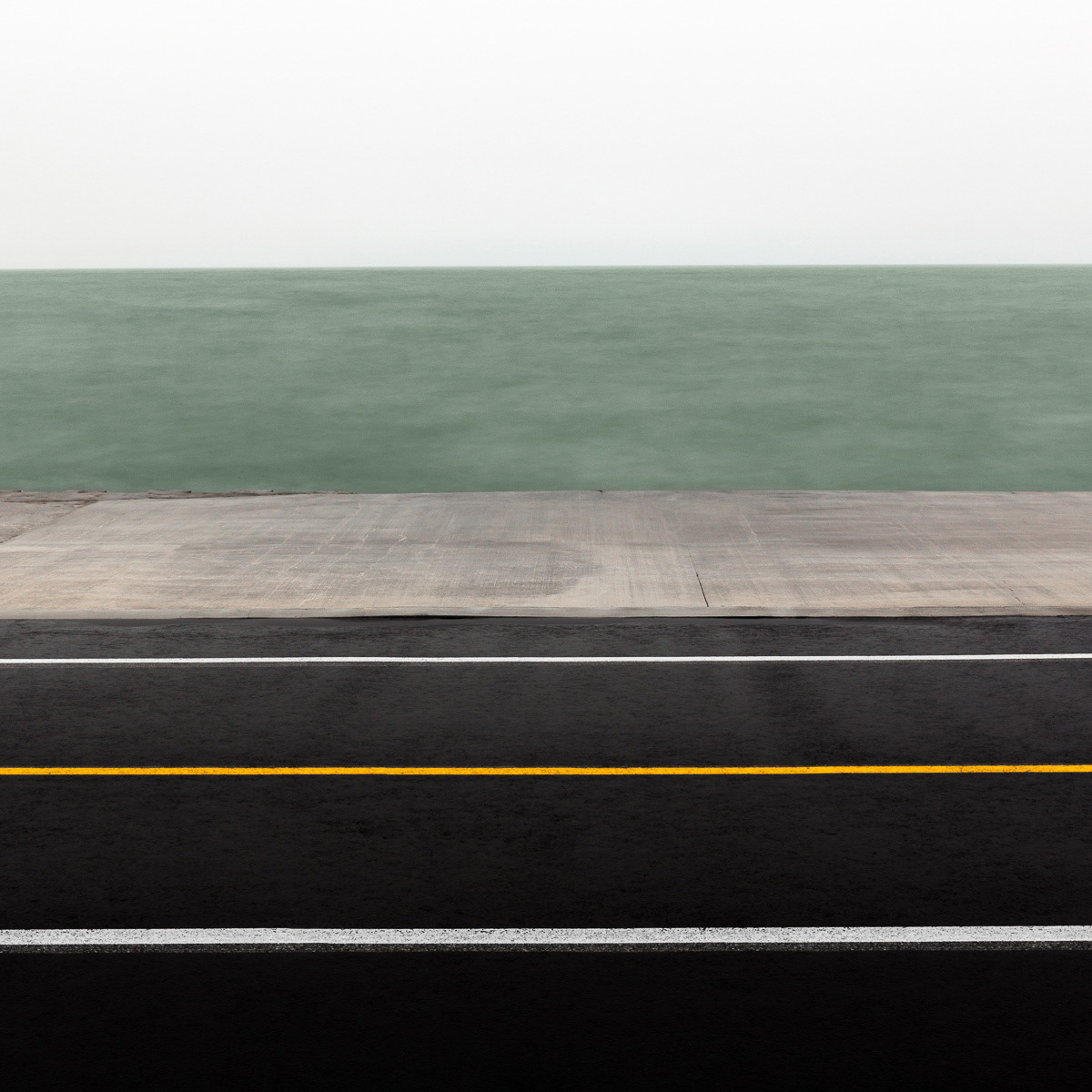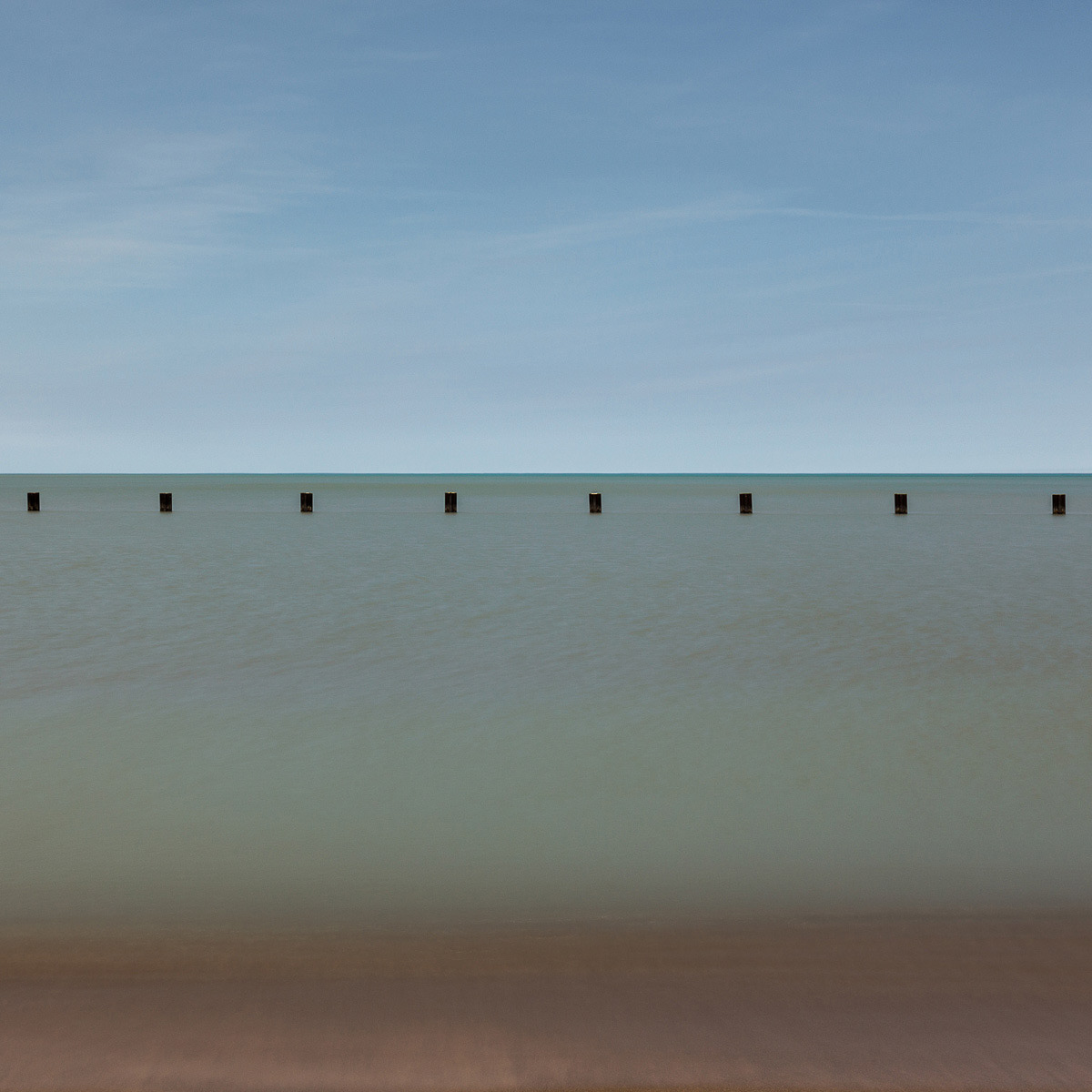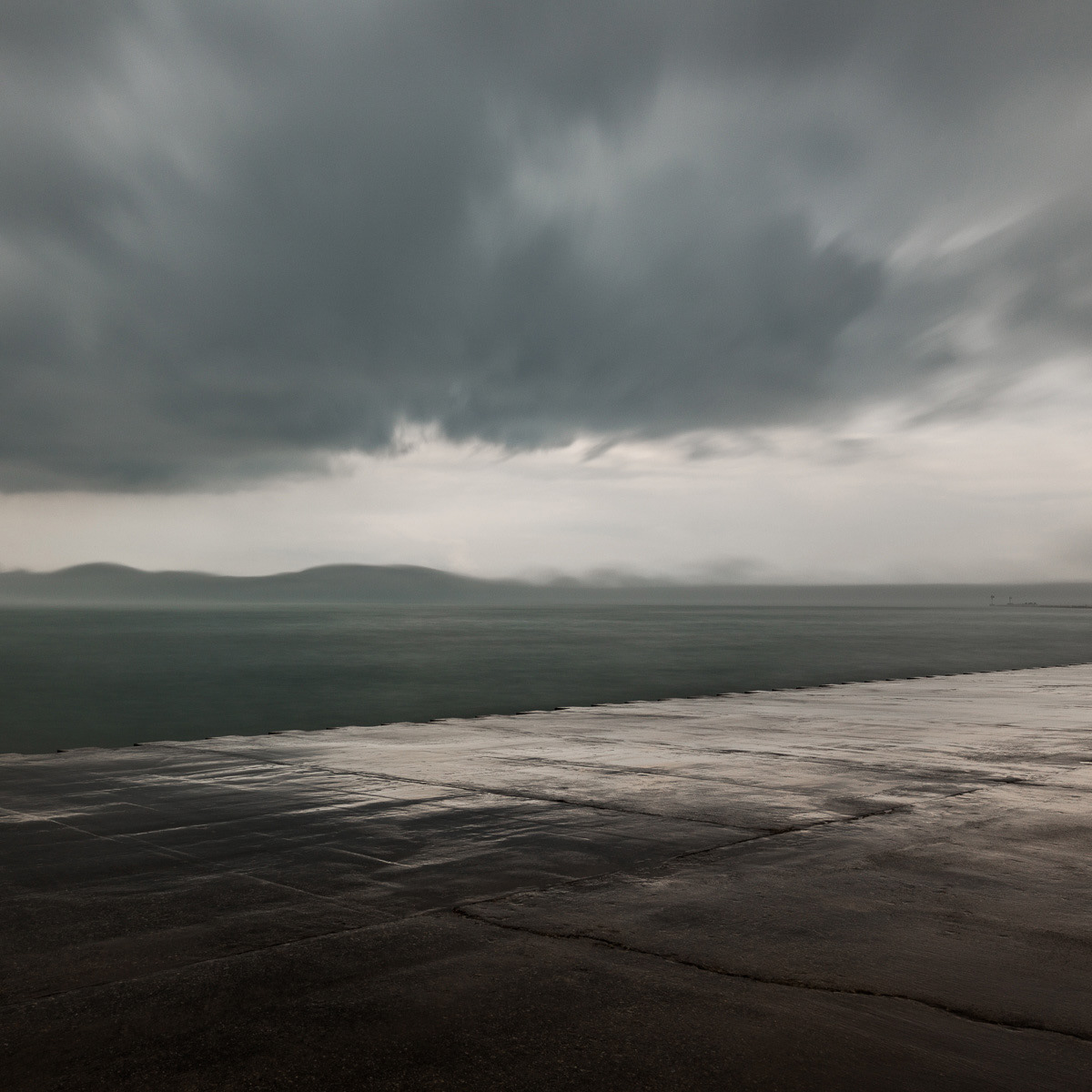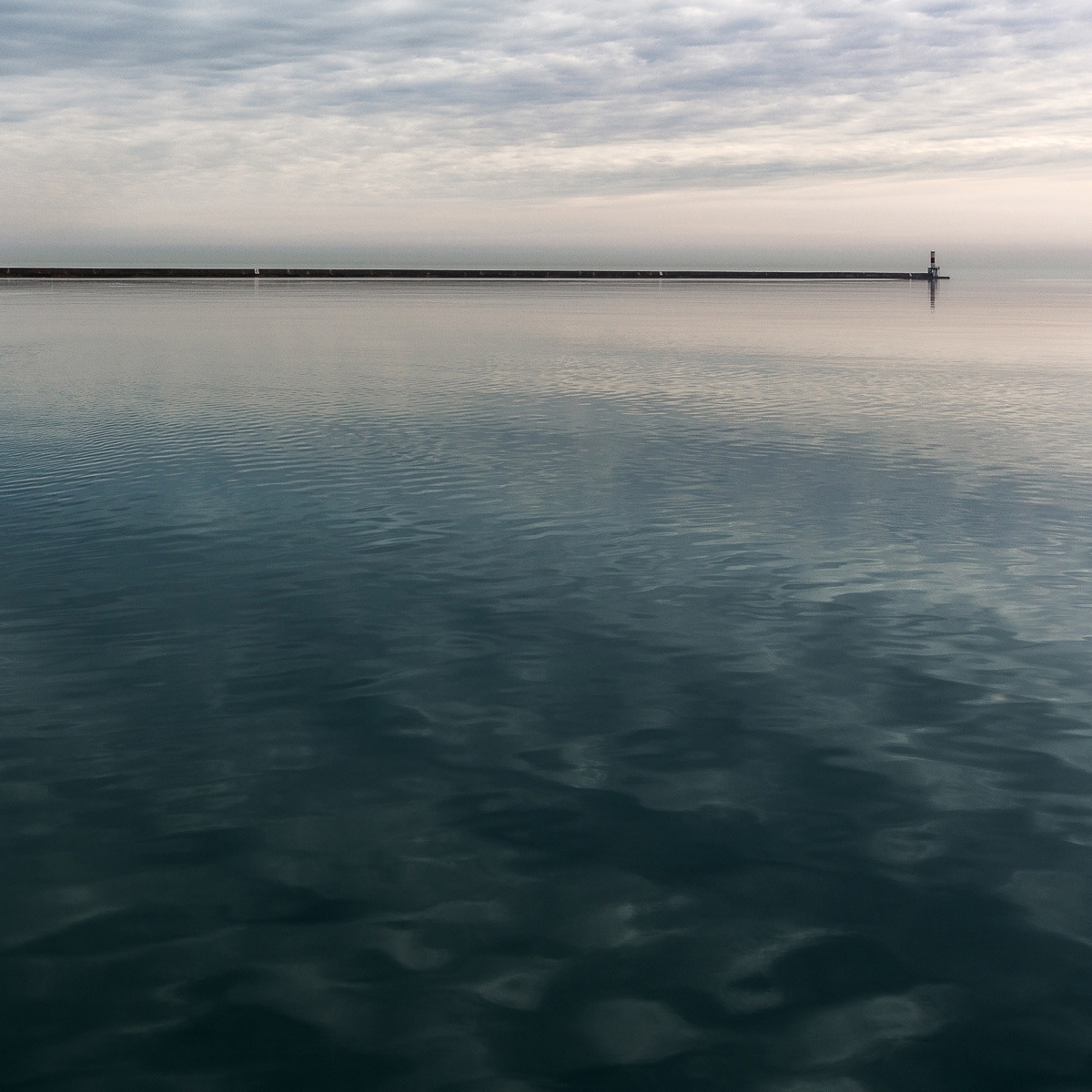 Lake Michigan, Chicago. Although it is only a couple of steps from downtown Chicago, the city and its buzz have been left behind. The rushing cars' flowing noise fills the background on Lake Shore Drive.
Located on the foot of Chicago, the lake is heavily affected by man; concrete and metal objects interrupt its shore along the city's line. The altered urban lakefront seems imbalanced with the vast view of water and sky. But, in a populated city like Chicago, interaction of man and nature is inevitable.
Embracing the visual reality, the lakefront is a calming and relaxing place. The horizon line meets the lake on a clear day, while in a mist, it vanishes from view. Under a colorless sky, the lake is grey with a touch of green. On a bright day, intense blue magically colors the water, playing with the sun spots. A rare, windless morning allows seeing flipped surroundings on a mirror-like surface. A breeze creates ripples, slightly swinging a big body of water, while a strong wind disturbs the lake and crushes its waves into the nearby shore. Every day is different.
These frames convey quietness, yet the evidence of urban life. They hold a sense of presence on the Chicago lakefront.